Armchairs
Complete your living room with high quality armchairs, available in a variety of styles at the CORT Furniture showroom.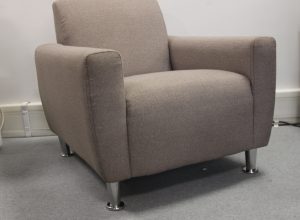 Portia Armchair
Size: H78 x W70 x D82 (cm) 
SKU: LG15116
Material: Fabric 
Colour: Light Grey
Price: £245
Description: stunning contemporary armchair comes with reversible seat cushions upholstered in a hardwearing light grey fabric. This clean look is finished with chrome tubular legs.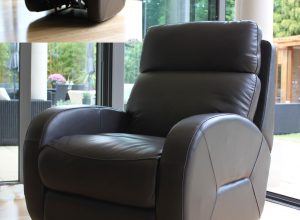 Lazyboy Armchair
Size: H101 x W81 x D98 (cm)
SKU: LG15120
Material: Leather
Colour: Brown
Price: £265
Description: This manual recliner cant be beaten for comfort. Is covered in a corrected grain leather. A style to suit all ages.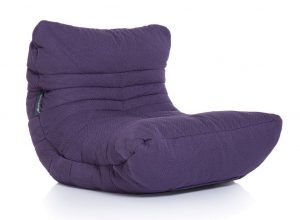 Purple Beanbag chair 
Size: H80 x W80 x D80 (cm)
SKU: RT1000
Material: Fabric 
Colour: Purple 
Price: £95
Description: Drift off into a soulful dreamworld when you recline in one of these supportive and comfy bean bag. The Aubergine Dream is the perfect choice for interior designers. Being extra wide the bean bag that feels as comfortable as a traditional bean bag, but has the look of a designer sofa. With the pioneering internal elastic system, the thick quilting and specially designed individual panels, this bean bag has a special clam shape that supports your body and spread yourself out. Its much more than a big floor cushion.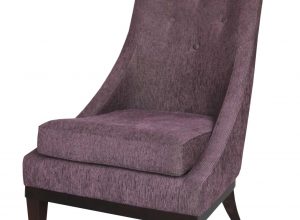 Novella Chair
Size: H103 x W85 x D62 (cm)
SKU: LG15134
Material: Fabric
Colour: Purple
Price: £325
Description: This chair screams elegance and sophistication. It has a high slender buttoned detail back complete with wenge legs.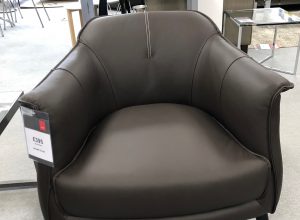 Amalfi Chair
Size: H81 x W82 x D92 (cm)
SKU: LG15144
Material: Corrected grain leather 
Colour: Brown
Price:£325
Description: This Amalfi chair is covered in a luxury corrected grain leather. It features wing tipped arms and contrast stitched detail on each side panel.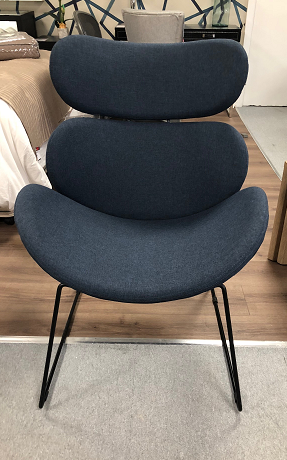 Flynn Chair
Size: H90 x W69 x D60 (cm)
SKU: LG15126
Material: Fabric
Colour: Blue 
Price:£165
Description: This comfortable iconic chair is covered in a beautiful blue fabric supported by a steel structure finished in matt black. A design choice for any room.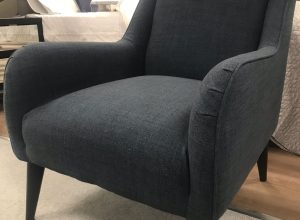 Lucas Chair
Size: H84  x W69 x D73 (cm)
SKU: LG15122
Material: Fabric
Colour: Blue
 Price: £325
Description: Lucas chair with piped detailed arms covered in water resistant fabric with black tapered legs to finish. 
Can't find what you're looking for?
We've got plenty more stock for sale at our showroom in Surrey! Contact us today for more information.
Plus, don't forget to sign up to our newsletter to be notified of our upcoming promotions and events.